Driving growth in the fifth industrial revolution with guest speaker Dom Price
Watch on-demand until 24th November 2021

The fifth industrial revolution has been fast-tracked by the shift to remote work. Led by digital transformation, it is dominated by greater collaboration between humans and artificial intelligence, leading to higher levels of innovation and more opportunities for enterprise growth than ever seen before. The biggest business challenge will be overcoming the talent shortage and managing vastly growing data volumes.
On November 10 Atlassian Work Futurist and TED speaker, Dominic Price, shared insights about how to drive growth in the fifth industrial revolution. Key topics include:
overcoming modern business challenges centred around retaining the right talent and effectively managing growing data

taking advantage of digital technologies

choosing the right tools that make sense for your business

As the world economy undergoes a major shift, and experts predict the Great Resignation will hit here in early 2022, now is the time for organisations to reset the tools and processes that support their employees to drive growth in the anywhere, anytime workplace.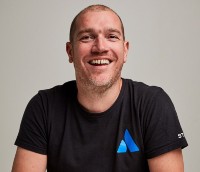 Dom Price
Work Futurist @ Atlassian | TED Speaker
An acclaimed TED talker and resident Work Futurist at Atlassian, Dom Price is the in house "Team Doctor" helping the business scale innovatively, efficiently and effectively. Dom's experience in global strategic positions across technology, finance and gaming has informed a deep understanding about the changes needed today to build thriving businesses in terms of people, practices and methods. What sets Dom apart is his ability to inspire people to transform their working lives, and with it, their futures.
Register now to watch it on-demand