How to be a Finance HERO: Francine's Route to Success
Francine the finance hero
If you have a role in finance or AP, this is the experience for you! Meet our hero Francine, a finance manager who supervises finance and accounting at a small- to mid-sized company. She wears many hats in her role so she relies on a variety of integrated software solutions to make her area of the business run smoothly.
Join Francine (and her team) as she uses SAP Concur to manage expense and AP operations at her company. We'll discover:
Which mobile apps to use to track, populate and approve expense reports
Keeping invoice reviews and approvals flowing
Tools for managing budgets that keep teams on track
Integrations and apps that save time and minimize manual entry mistakes
Ideal for SAP Concur clients including:
AP and Finance managers
Controllers
Finance executives
Speaker: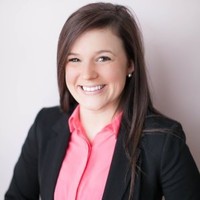 Jessica Hoekstra
SAP Concur Solution Consultant
Watch now!